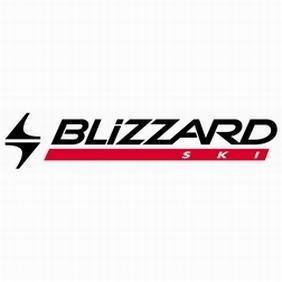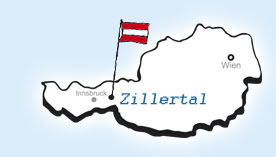 Blizzard test
Insert: 18.04.2013
Our penultimate year's test, Blizzard skis, was at nice and from Czech near resort Hochfügen in Zillertal valley. It´s

a perfect freeride resort – but after snowing there is a many people like us. Mother nature is amazin and prepared nice terrains which are very varied and extensive. So we always found some unutouched powder even several days after snowing.
The week of testing started a little worse than usually – it was not snowing for a long time and especially it was a bit warm. We could not find the ideal snow , so we had to deal somehow with our first meeting day and praying for better weather. Fonrtunately mother natuer surprised us a cold came. Even started to snow. We got 20 cm of new snow everyone improved a mood and the focus of the camp (Find your line) could start by exploring terrain and searching for nwe lines.
A very few riders linking to Blizzard skis with freeride. But their models figuring in the top freeride various tests. Our impression was very good too. The Blizzard can make a high quality skis and do not leave it to any Chinese coincidence. Their models can be basically divided into freeride with straight foot, more playful freeride twintip and lightweight freeride treading. We had a chance to choose from all models in different lengths and we can found the most suitable skis for everyone.
VIDEO HERE
The Blizzard skis were tested by 17 riders in terrain and how it was working?
Cochise
Dimensions: 135mm-108-123mm, radius 28.5 m
Cochise are skis for the fast riding, nevertheless are a quite nicely rotating. They are excellent on the slopes and in rutted terrain and especially great in powder during fast, steep lines.
VIDEO HERE
Bonafide
Dimensions: 133-98-118 mm, radius 21 m
Universal skis for the slope and powder. Great holds in bends, very stable and dynamic skis.
VIDEO HERE
Brahma
Dimensions: 125-88-110mm, 19 m radius
Brahma is the narrowest ski in this series. They are great on the slope, but worse in deep snow. So don´t be afraid to take them into the terrain.
VIDEO HERE
Gunsmoke
Dimensions: 140-114-130 mm, radius 22 m
Well-rotating, stable and very universal, across their width surprisingly quite good on the slope, which is not usual.
VIDEO HERE
Peacemaker
Dimensions: 134-104-124 mm, radius 21 m
Narrower brother of Gunsmoke. They are rotating, playful, good in the woods, but in the speed are a little less stable. Especially in tough terrain.
VIDEO HERE
Scout
Dimensions: 134-108-122 mm, radius 27 m
These skis are designed to pedaling, they have lightened core and less rotating. In speeds are a little less stable, but a relaxing ride very nicely floated powder.
VIDEO HERE
Kabookie
Dimensions: 133-98-118 mm, radius 21 m
It is a lightweight version of Bonafide.
VIDEO HERE
Robin Kaleta:
I was very pleasantly surprised by all characteristics of the Blizzard skis . Design probably reflects the overall direction of the brand, but it spoke to me personally too. The most preferable skis for me would be Bonafide - brutally stable and very versatile. Cochise, on which all people were axcited about, unfortunately did not get to me. I also liked the Peacemaker, but I prefer stability before playfulness. Even Scouty skis were not bad at all for me, but I had to watch my speed on them and not let them ride so fast. Overall, I think that Blizzard managed well to distinguish individual series to appeal to different types of riders.