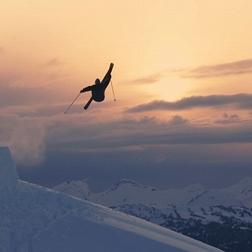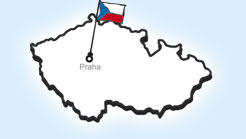 "Twenty" - PoorBoyz
Insert: 03.10.2014
Servers and hivermag.pl freeride.cz/ski brings Czech premiere ski video "Twenty", which is already 20-th jubilee film in the series since the biggest freeski film production Poor Boyz Productions. The event will take place on the 5th of October in the Aero cinema and will also be one of the first premier of the film in Europe at all with accompanying program.
Latest video from the workshop PBP was prepared unusually secretly. Filming took place until the end of August and riders to bring out the best. After intensive work in early September, managed to come out with a trailer and since there are more and more information that the "Twenty" make it one of the most anticipated movie of the year!
The film holds main thrust of this year's season, which are peppered with "flashbacks" of the 20-year history of the PBP. In this movie you will find the very top names like Sammy Carlson, JP Auclair, Pep Fujas, Dane Tudor, McRae Williams, Mike Douglas and Max Morello, who will come to Prague. Perhaps the most anticipated part of the film will be about the return of Tanner Hall - living freeski legend after injury and PBP are confident that he will return in "Twenty" will speak next 20 years.
Sunday festive day not only on film. Program begins several hours before the screening, the area in front of the cinema Aero filled the stands of our partners to present their products to the next season, and you will get the idea what freeski companies are preparing for the winter 2014/2015. Of course there is the afterparty, which goes directly from a free screening at the bar and we will not have to move anywhere.
A surprise for all freeskiers will be meeting with a special guest who will honor us with a visit to the premiere of the film "Twetny". Rising star freeskiing - Max Morello, will tell us more about this video, freeskiing and his plans for the upcoming season. Help the chat with Borca, of which that in the future many will hear and you will be able to boast that you met him in person!
Trailer : HERE
Agenda: - 15:00 – products for witnter 2014/2015
- 20:30 – show Twenty
- 22:00 - afterparty
Author:
- Milan Masopust: milis@freeride.cz