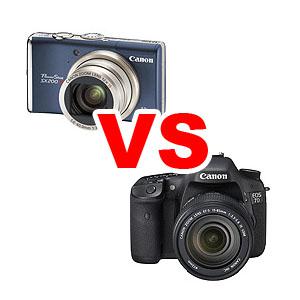 Introduction to freeride photography.
Or what do you take into powder.
Insert: 13.10.2009
Picture taken with a good skier in motion with a pile of snow arend, these photo is not quite easiest operations.You need to know at least a bit of photography and photo bases usually do only with no full automatic. Just spell good photo is also usually hidden in a little better technical equipment. In this article we will analyze which type of camera can actually be used for photographing Freeriding .
First I focused on the difference - film versus digital. Until a few years ago many people said that as soon overcome the digital classic film. But time has shown that most people who took pictures for photo film and diapozitive was just forced to gradually switch to digital. Either it was because of a simple generating images or just for purely economic reasons. Just brought a new digital time great dimension in photography. It is clear that digital is probably the best option.
Subsequently, the problem is to choose from a wide range of digital cameras. Sport generally shoot at faster times and then it depends on shutter and ISO you select. First, I launched a fully automatic cameras the pocket ones. They are absolutely useless cameras for photographing freeride. These types you can take pictures of beautiful panoramas and moments in the mountains, but a friend with a pile of powder dust or in a better drop certainly get caught ...
Followed by a series of semi-automatic, which are integrated (unchanging) lenses. These devices are much higher on the ladder for photography movement. They have full manual modes, but much is merely an integrated lens that can not focus and maintain Focus composition. The problem is that when pressing the trigger again and try to sharpen the skier was long gone and you are again only beautiful landscapes and blurred freerider, or miss the right moment, you would like.
Favorite of the digital SLR cameras. It is usually more expensive than all compacts and semi-automatic, is also much heavier and larger, but then you explain its advantages over all other devices. When you take whatever producer, and that there is not a little (Canon, Nikon, Olympus, Sony, Pentax, etc ...), prices are usually above £ 3,000.
Body itself - what will create your photos.
Bodies SLRs are much different from the price. The cheapest types for amateurs are usually all plastic and are dimensionally smaller than the semi-professional or professional body. Their advantage is their low weight. Regarding functionality, so are certainly better than any compact or semi-automatic, but in comparison with the semi-professional SLRs are much ripped off properties. All basic functions are virtually the same as with all SLRs, but they have such a slow sequential scanning, which is the case when shooting sports is quite substantial. Usually they ripped off in some way own video chip.
On the contrary, semi-professional equipment is always lacking from some of the body more resistant alloys, is slightly larger, but better fit your hand and have more features than the lower range of SLRs. Semi-professional bodies generally have a higher burst speed - 5 to 8 frames per second, which is quite sufficient for the perfect sports photography.
Professional devices are perfect, but perfection dearly, very dearly pay.
Lenses - SLR eyes
When selecting cameras, it is important to see how much of lenses available and for what money. It is nonsense to buy unnecessarily expensive camera lens to the lowest body in the model number and vice versa. It is true that the basis for a good photo is a good lens with a sharp drawing. Great size also plays a role in outbreaks lens. For beginners I recommend to choose the lens around about 18 to 50 or even 18-85. Most of the better lenses is not too large differences between the distances of outbreaks. The greater the difference between outbreaks, the more lose the quality of the lens (if I take the cheaper lenses). For example, 18-250 lens, although beautiful, that you do not have more lenses, but then you find the photos of these lenses are quite "soft", which means that you will need quite a bit of computer sharpening.
So the whole summarized as follows - if you want to start taking pictures freeriding and recommend to buy whatever digital SLR cameras because the other classes are not entirely suitable for photography ... and freeride movement is fast-moving ...
Next: What procedures, times and aperture to use when shooting Freeride - practical examples of the photographs