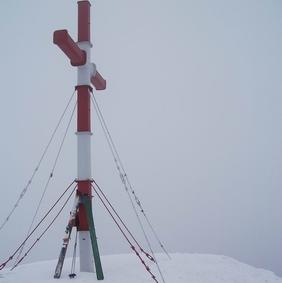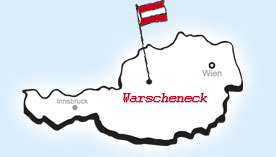 Telemark v Totes Gebirge
extreme skiing with free heel
Insert: 07.04.2011
We have received realy cool telemark stuff from Tomas. This is a piece of realy good extreme skiing and thats why we decided to publish it. Lets chek it out in foloowing article!!!
Not far from the Austrian resort Wurzeralm, after having a serious sleep, I start a solo trip with goal to reach the top of the highest mountain of this part of Totes - Warscheneck. The local scenery of northern limestone Alps give the right western atmosphere to local mountains, which we so adored as boys and sucked in from rodokaps and indian books.
The day before as a part of training of telemark I abseiled something and went down to the east kettle hole. Well, I can feel the increasing year and blubber on my every move, it's not like I was young.
The telemark is more physically more demanding and it precise coordination of movements. One small mistake in a strain and you go without compromise to the ground. The third dimension of free heel movement is why is the telemarker satisfied even with a short slope in Beskydy. The "Free heel skiing" combines everything to one primary principle of the pioneers of Nordic skiing. One style can contain all types of skiing such as freeride in free terrain, skialpine mountain hikes, ski extremes, crossing the mountains in cross-country style, jumps or just making curves on a slope. There's still something to learn the whole ski life. It's the beauty of beating a mountain and the endless cycle of seasons.
To Warscheneck there lead 2 ways from the south: normal from the east on a ridge, klettersteig from the south on a steep ridge. I get to know from local, that there's a theoretical possibility of third climb, but with climbing equip through southeast trough with rests of old ferrata. I go through this unmarked forgotten route, though the trough of SE part of Warscheneck. By the way up to the kettle holes of Frauenkar and Brunnsteiner Kar I admire the beauty of limestone Alps.
Video from the trip: HERE
Author: Tomas Tisovsky