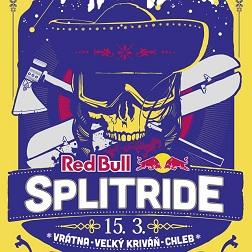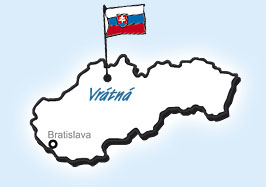 Red Bull Splitride
Split … the energy!
Insert: 13.02.2014
Throw away season passes, ski passes, skis, helicopters and other junk. The Slovakia will be held one of the first European competitions for splitboarders, the Red Bull Splitride. 15th March 2014 in the Vrátná resort the 50 freeride and backcountry lovers will hike up the hill on special snowboard, which can be split into two parts and simulate touring skis.
The combination hike and downhill will examine the physical and mental abilities of contestants. As quickly as possible to the top of the peaks called Velký Kriván and Chleb, fold the splitboard and downhill to the valley. So on the 15th March in the resort Vrátná.


While searching of virgin snow the snowboarders had always more difficulties. At the end of the 80th Years of the last century Brett Kobernick came with the idea of ? halve snowboard and use it as the ski to hike on the top. In 1991 Kobernick met a business owner Voile in Salt Lake City Mark Wariakois. In 1994, the first Kobernick splitboard started the revolution. Voilé and Nitro were the first companies that listed splitboard in their catalog. Some time the splitboards didn't have many of sold pieces. After the beginning of the second millennium started the splitboard boom. The splitboard arrived in the Europe and Slovakia is one of the first countries, which organizes the official splitboard competition Red Bull Splitride


In March, the riders will compete in the resort Vrátná. So as quickly as possible and split and fold the splitboard ... and energy. If you are among a few dozen lucky ones in the Slovakia and have a splitboard, simply register at the Red Bull Splitride on the www.redbull.sk/splitride. If you do not have splitboard, never mind. There will be about 10 splitboards free for comptetitors. Who will be sooner registered, sooner go!