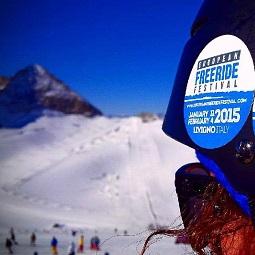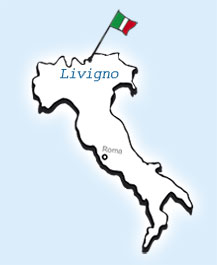 European Freeride Festival
Insert: 29.01.2015
The European Freeride Festoval is starting on 31st of January at Livigno, Italy. It is a big freeride event and the whole action will continue for 5 days. Including FWQ competition, concerts, parties and many more. Check it out!!! 
In Italy, Livigno will be launched on January 31 great feast of freeride skiing, European Freeride Festival. The whole event will last five days and the program is really busy. Freeride riding is commonplace. You can also try the ski tour hikes or snowshoeing, you can "to touch" the avalanche equipment, try split-board (cut longitudinally snowboard that is used to climb to the top as a ski mountaineering and after passing the exit together as a classic snowboard ) to attend one of the workshops prepared for the safety or evening classes most competent experts or watch movies under the thematic film festival as well as enjoying the relaxed atmosphere of the Alpine duty-free centers. The whole festival closes grand party in the Italian style. And the Italians know how to cut loose!
We recommend that you buy a beneficial Freeride Pass, which among other things also get extra activities (eg. Heli-taxi services, inputs to party and concerts). Freeride Pass can be purchased for one day to five days, including or without a ski pass.
Within the European Freeride Festival will be held prestigious and recognized qualification race of the series Freeride World Qualifier, which ranks among the 4 * events, that is among the best point evaluation plants in the world. Livigno In such event held for the first time in the history of the series, namely on 2 to 4 February 2015. These races are involved the world's best riders here want to secure a starting spot on the Freeride World Tour.
The event will be on the hill Corna di Capra (on the northeast side), whose summit rises above Livigno until menacing height. And it will not be any oddechovka, participants will have to contend with an elevation of 800 meters and 45 ° slopes dotted with rocky protrusions. With the way up, but you do not have to worry. Awaiting them is a service in the form of helicopters, which is exported to the summit itself. Then, each Climb the last few meters to his feet indulged necessary heating. And then he will just run through the terrain. Such a spectacle would pass up a few.
You can follow the action up close, just log on Czech-Slovak Snow-Trip, which was held in Livigno from 30 1 to 8 and the second where there is still a few places. See you in Livigno!
All information on European Freeride Festival, including rozepsaného program "by the hour" and on-line registration can be found at europeanfreeridefestival.com.